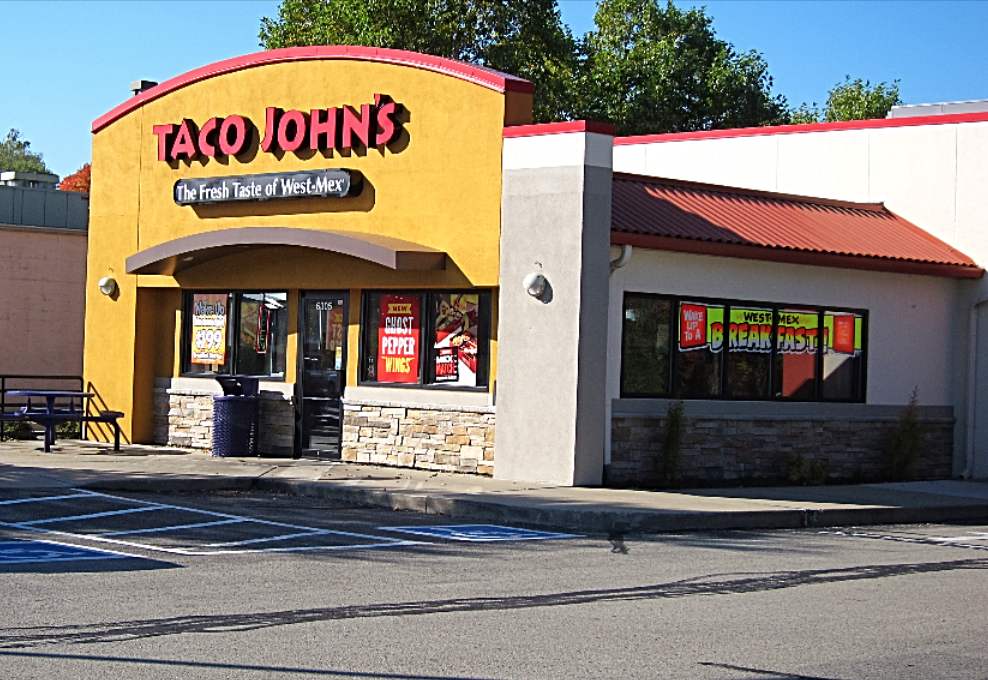 Trabajador
Si le gusta divertirse mientras trabaja con alegres compañeros de trabajo en un horario flexible, Taco John de Monona está contratando trabajadores para todos los turnos. Somos una tienda orientado al trabajo en equipo, con énfasis en la calidad de servicio al cliente , comida excelente y hacer los mejores tacos de la ciudad. Ofrecemos un salario competitivo, comida gratis, capacitación del equipo, oportunidad de hacer carrera y más.  
Supervisor
Disfruta trabajar en un ritmo rápido, en ambiente de equipo, y llevar este equipo a obtener más éxito? Taco John's de Monona está contratando ahora mismo Supervisores para nuestro equipo de administración.  
Gerente de Turno
Como nuestro gerente de turno UD. va a ayudar a nuestro equipo con la gestión de operaciones del día a día y asegurarse de que todo esté funcionando bien en todos los aspectos, desde la preparación de la comida hasta  el manejo de efectivo. Usted será responsable de supervisar y dirigir el equipo en su turno y ayudarles con sus tareas, como también sus propias tareas. Sus habilidades de servicio al cliente serán muy útiles para tratar con los clientes y garantizar la satisfacción de los mismos.
Cualificaciones y requisitos:
Pasión de participar activamente con la comunidad.

Actitud positiva de trabajar en equipo.

Capacidad de trabajar en horario flexible (incluyendo noches y fines de semana).

Capacidad de motivar, dirigir y supervisar.
Ofrecemos un salario competitivo, descuentos de alimentos, horario flexible, salidas en grupo, oportunidades para salir adelante y más.  
https://careers.tacojohns.com/
 Taco John's is looking for talent people for various positions – Competitive wages
Team member
Like having fun while working with upbeat co-workers and a flexible schedule Taco John's of Monona is hiring for all shifts.   We are a team oriented store with emphasis on quality service, outstanding food, and making the best tacos in town.   We offer competitive pay, free food, team outings, room for advancement and more.  
Supervisor
Enjoy working working in a fast pace, team oriented environment along with leading your team to more success?  Taco John's of Monona is currently hiring Supervisors to our management team.  
Shift Manager
As our Shift Manager you will assist our management team in day-to-day operations and ensure that everything is running smoothly in every aspect, from food prep to cash-handling. You will be responsible for supervising and leading the team on your shift and assisting them in their tasks as well as your own. Your customer service skills will come in handy as you interact with patrons and ensure satisfaction.
Qualifications and Requirements:
A passion for community interaction

A team-player attitude

The ability to work flexible hours (including nights and weekends)

The ability to motivate, lead, and supervise
We offer competitive pay, food discounts, flexible schedule, group outings, room for advancement and more.  
https://careers.tacojohns.com/