MADISON – Chris Rizik, the CEO and fund manager for the groundbreaking Renaissance Venture Capital Fund in Michigan will speak during the March 27 Wisconsin Tech Summit in Waukesha.
Rizik has been integral to Renaissance's success as a state-based, corporate fund of funds. It has invested in 22 venture capital funds so far, which is why Michigan has experienced double-digit growth in venture capital dollars in recent years. Renaissance has raised two funds totaling $124 million since 2008 through investments by a number of major Michigan companies, foundations and other institutions. That list includes Ford, DTE Energy, Blue Cross Blue Shield of Michigan, Meijer and more.
Renaissance was formed as an initiative by Business Leaders for Michigan, the state's business roundtable, which is made up of CEOs and other senior executives from that state's largest job creators and universities.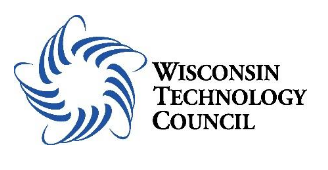 The Tech Summit will take place throughout Monday, March 27, at the GE Healthcare Institute in Waukesha. Major firms will meet with emerging companies throughout the day. Details on how to register for Rizik's talk, an opening panel discussion, educational seminars and a closing reception at www.witechsummit.com. Emerging companies may register now to take part in the speed-dating portion of the event.
With three decades of experience in technology, finance and law, Rizik has played a principal role in dozens of multi-million dollar venture capital transactions.
Rizik is a member of the executive committee and serves as the finance chairman of the Michigan Economic Development Corp., the state of Michigan's economic development organization. He also serves as chair of the executive committee of Detroit's TechTown accelerator, is the immediate past chair of NextEnergy (Michigan's advanced energy economic development organization), and chairs the investment committee of Detroit's innovative community investment organization, the First Step Fund. Rizik was previously named by Crain's Detroit Business magazine as one of its "Newsmakers of the Year" for his leadership role in the advancement of venture capital and entrepreneurship in Michigan, and is frequent lecturer and speaker.
Major firms will be able to hear from selected emerging companies with innovative products or services tied to areas such as "big data," connected devices and data analytics in sectors ranging from health care to information systems, and from power electronics to plastics and advanced manufacturing. Applications are welcome from early stage funds that may want to introduce portfolio companies and otherwise connect with major companies. The deadline for emerging companies to apply is Friday, February 24, 2017.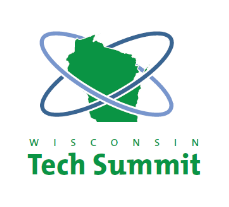 Participating major firms thus far include Aurora Health Care, BloodCenter of Wisconsin, Dedicated Computing, Direct Supply, Exact Sciences, GE Healthcare, HP Enterprise Services, Marshfield Clinic Information Services, Promega, Racine Metal-Fab, Rockwell Automation and TECHNIPLAS. Additional companies will be announced in the coming weeks. The opportunity to meet with executives from these major firms is extremely valuable to emerging companies.
The "speed dating" meetings on March 27 will run about 15 minutes each. Other features of the event will include:
Educational seminars, which will be available to all participants during those times in which they are not scheduled for individual meetings;

An event overview and opening discussion to help set the stage for emerging companies by allowing major companies an opportunity to talk generally about their goals, needs and emerging markets;

A continental breakfast, networking lunch and onsite reception.
Sponsors thus far include Advanced Materials Industrial Consortium; American Family Insurance; American Transmission Co.; AT&T; Baird Capital; BloodCenter of Wisconsin; Dedicated Computing; GE Healthcare; Findorff; HP Enterprise Services; Husch Blackwell; Marshfield Clinic Information Services; River Valley Bank; UW-Madison Office of Corporate Relations; UWM Research Foundation; von Briesen & Roper; Wisconsin Economic Development Corp.; WTN Media
Visit www.wistechsummit.com for more information on the event, the application process and sponsorship opportunities.